Anders-Son Pro Painting
Welcome! We are a professional painting and carpentry company serving the New Hampshire Seacoast and Southern Maine areas. We provide a variety of services including interior and exterior painting, power washing, and deck and siding installation. We take great care to do great work so you come home with a smile!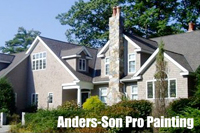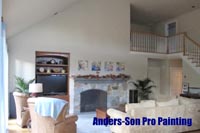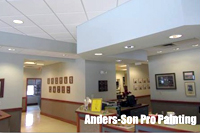 Why Choose Us?
Conscientious. We take pride in our work, and take the extra time to things right the first time.

Reliable. We will be there when we say we'll be there, on-time and ready to work.

Respectful. We treat your home as if it's our home. We wipe our feet, protect your furnishings with dropcloths, and clean-up after ourselves when done.

Honest. Some might even say we're honest to a fault. If a customer accidentally overpays, we tell them. We don't mark up products for extra profit. And, you can be assured that we are honest individuals who can be trusted alone in your home.

Courteous. We are friendly, courteous individuals who are happy to answer any questions you may have.
Protection. We are fully insured, so you can be assured your job is covered.
Professional. Above all else, we are professionals. We take the time to do things right, use the right product for the job, and go the extra mile to give you a great paint job which will last.
But don't take our word for it -- read what customers have said, and have a look at our work.
Serving: Seacoast New Hampshire (including Rye, NH; Portsmouth, NH; Dover, NH; Newington, NH; Rollinsford, NH; North Hampton, NH; etc) and Souther Maine (including Kittery, ME; Eliot, ME; North and South Berwick, ME; etc)